Social Programme
Lunch
Lunch Monday to Wednesday will be at
Malaga Palacio Hotel is less than 5 minutes by foot from Rectorado de la Universidad de Málaga (Conference Venue).
Monday, 21 June
21.00 Welcome Cocktail at Pimpi Restaurant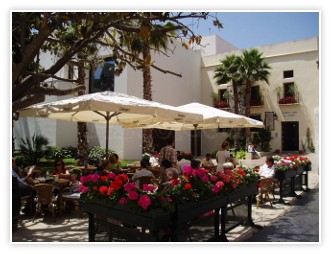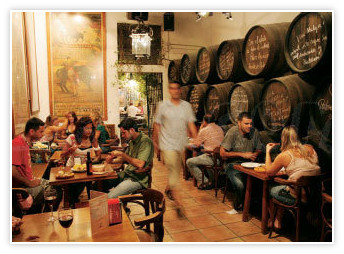 El Pimpi
Calle Granada 62
Málaga
At 20.30, we will meet at "Malaga Palacio Hotel" to walk together to "El Pimpi".
Tuesday, 22 June
16.30 Excursion to Nerja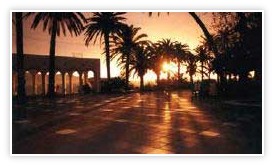 At 16.30, a bus will collect us at the Rectorado de la Universidad de Málaga. We will visit Nerja village and the famous Cave of Nerja.
Nerja, (originally named Narixa, meaning "rich in water"), has many legends and stories which have been passed by word of mouth across the centuries, stemming from romance between the sun, the moon and the sea. The sea has always been - and still remains - the soul of the town. First discovered in 1959, the Caves of Nerja, have become one of the most visited attractions in Andalucia and each summer hosts a spectacular Festival of music and dance.
Wednesday, 23 June
18:00 City sightseeing
21.00 Gala dinner & Typical Andalusian dance and music
At 18.00h, we will start the city sightseeing and we will see different places of interest in Málaga city: Picasso's natal house, La Alcazaba, The Cathedral, etc. The city sightseeing will end at 21.00h in front of the restaurant where we will have the gala dinner.
The gala dinner will be at
Restaurante Mariano
Plaza del Carbón 2
Málaga